| | |
| --- | --- |
| Posted by Admin on September 4, 2020 at 9:55 AM | |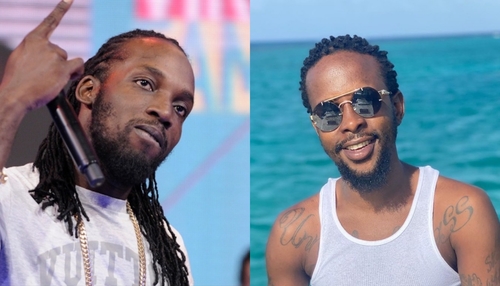 Popcaan is calling Mavado irrelevant in dancehall and challenging him to release an album.
Popcaan recently concluded an interview with the crew from Hot 97's Ebro in the Morning, and one of the hot topics of the spirited discussion centered around his relationship with fellow dancehall strongman and rival Mavado. Popcaan had some very blatant advice for the Gully Gad, meanwhile revealing that he would be open to putting whatever differences to have to the side in order to collaborate for the betterment of the culture.
While describing his stance on Mavado's place in the musical industry, more specifically dancehall, Popcaan said, "Mavado is a ensies.. him irrelevant, him need to make ah album. That's my words to Mavado, I dare you to make an album, bro."]
Read More : https://urbanislandz.com/2020/09/03/popcaan-mavado-beef-irrelevant-dancehall-challenge-album/