| | |
| --- | --- |
| Posted by Admin on March 9, 2020 at 10:20 AM | |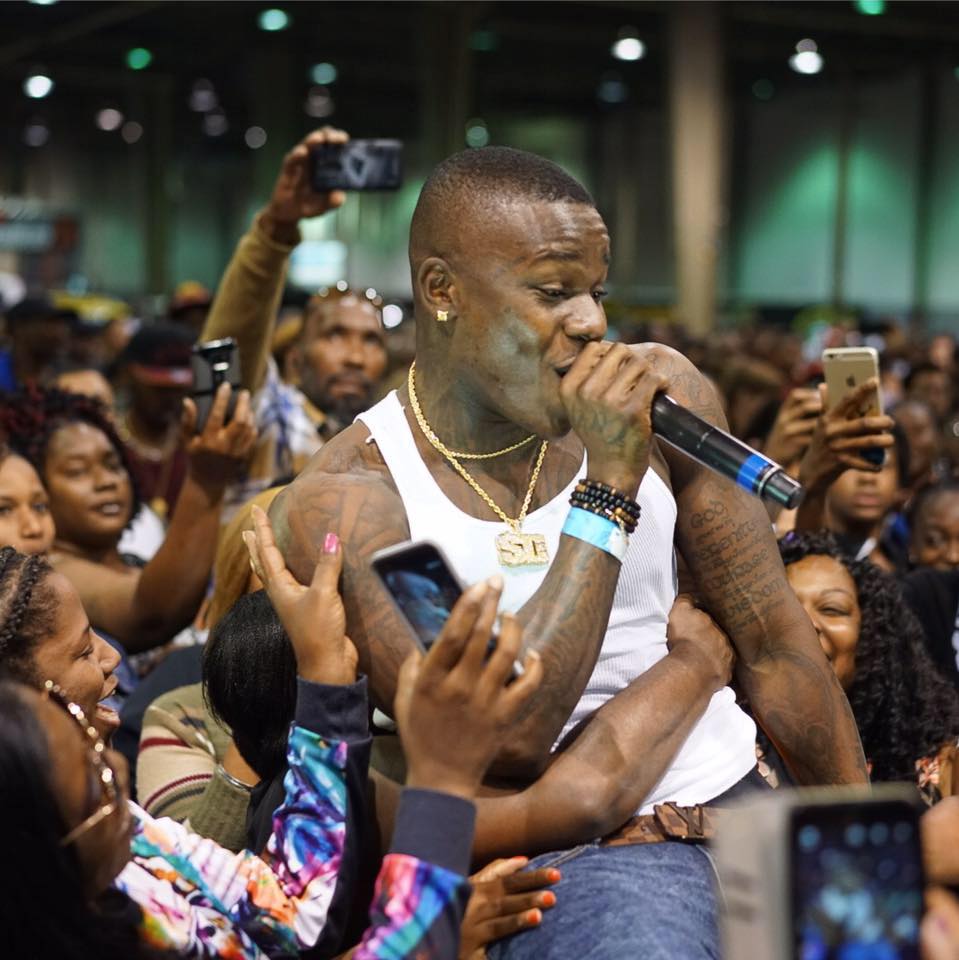 DaBaby apologized to the female fan he hit at a nightclub on Saturday night (March 7) in North Tampa, Fla. while doubling down on his reaction to the incident.
After news broke that the rapper had hit a fan attending an after-party following his performance at a local festival, DaBaby (a.k.a. Justin Kirk) graphically explained his side of the story on his Instagram stories. In footage he previously shared of the incident, the fan appeared to have tapped the rapper on the side of his forehead with her mobile phone. While apologizing, he shared his perspective of the event, going so far as to imitate getting hit in the face with a cell phone. (Billboard has reviewed DaBaby's Instagram stories and can confirm the validity of the linked video.)
"I'm very sorry that there was a female on the other end of that flashlight on their phone," he said. He then proceeded to address the victim directly: "But keep in mind I couldn't see you, because you got the flash this close to me -- which is okay, it's no problem -- a lot of people did. They didn't put it as close as you put it... But out of all them fans, how many people knew how to zoom in -- just zoom in -- instead of popping me in the motherf--king eye with the phone?"
He continued to stress that though he did not see who was holding the phone, he would have reacted the same had the fan been a man or a woman.
"I think by now it's a well-known fact that male or female, I would've responded the same way," he continued. "Of course I had security with me; the club, they had their security and s--t, but me, like, I make security treat fans with respect. I don't like all that ra-ra s--t coming through, like, 'Move, watch out, watch out!' knocking people out. People paid to be here, we gotta respect them when we move through. I just wish you gave me the same respect in the return. You did not give me the same respect, baby. All you had to do was zoom in."
Read More at Billboard 
https/www.billboard.com/articles/columns/hip-hop/9330422/dababy-hits-female-fan-apology
Photo credit https/www.facebook.com/babyjesus704/photos/a.686669508150022/826721170811521/?type=1&theater