| | |
| --- | --- |
| Posted by Admin on May 17, 2016 at 10:55 AM | |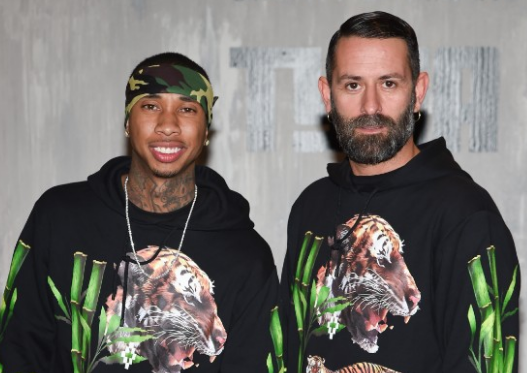 Tyga is having a rough 2016. Other than lawsuits from landlords and possibly repossessed cars, his ex-fiancee Blac Chyna revealed she is pregnant with his ex-girlfriend's stepbrother's child, and if you didn't see the "ex" part, yes, he reportedly broke up with aforementioned girlfriend Kylie Jenner last week.
Now, it seems as though the "Stimulated" rapper is doing his best to sell rather expensive clothing from his new t-shirt and hoodie line, and it's not looking too great.
The capsule collection, which according to People Magazine is a collaboration with designer Marcelo Burlon, is being sold on Saks Fifth Avenue's website exclusively. They're selling T-shirts for more than $200, and jackets for even more than that. One jacket being sold is going for $1,245, while another is selling for a cool $1,802.
T-Raw offered fans a reason why they should purchase his new line despite the high price tag.
"It's an art, you know? You're selling the dream," he told Refinery29. "And it's like, what is someone willing to pay for this art? I justify the price with what I feel my worth is. It's like, yo, do you love me that much? Do you understand my art that much that you're willing to pay?"
Read More at VIBE