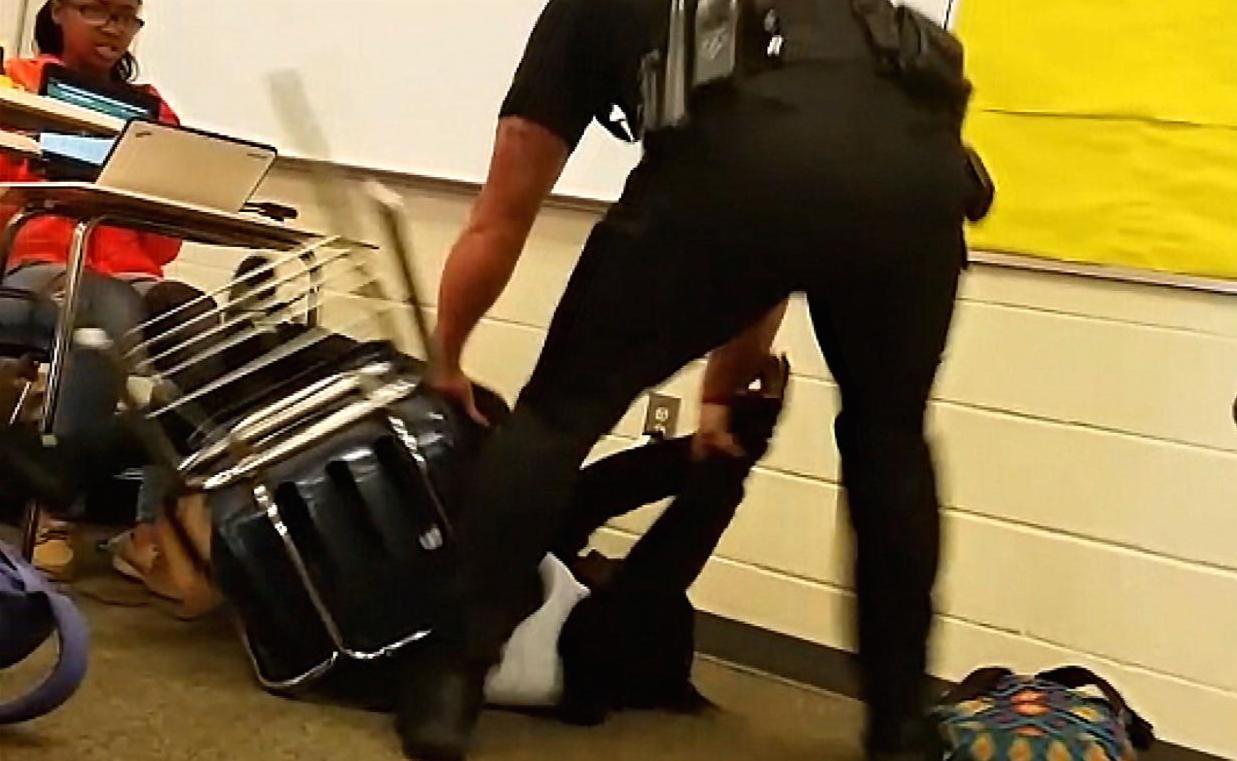 A student slammed to the ground by a South Carolina school resource officer "bears some responsibility," Richland County Sheriff Leon Lott said Tuesday.
The student's violent arrest was captured in videos that went viral and sparked widespread outrage.
"If she had not disrupted the school and disrupted that class, we would not be standing here today. So it started with her and it ended with my officer. What I'm going to deal with is what my deputy did," Lott said.
The videos show the officer standing over a student, seated at her desk. He puts his arm near her neck, then yanks her backward. The desk tips over and the student crashes onto the floor.
The uniformed officer doesn't let go, sharply tugging the student toward the front of the classroom. She flies out of her desk and slides several feet across the floor.
Teacher drags 6-year-old student through hallway
One of the videos from inside the math classroom at Spring Valley High School shows the student resisting, according to Lott.
"When the officer puts his hands on her initially, she reaches up and she pops the officer with her fist," he said.
Still, he stressed, his focus is on the behavior of the officer, Deputy Ben Fields, who has been suspended without pay since the Monday incident.
Lott said he expects to make a decision within the next 24 hours about the officer's continued employment.
"There's no justification for some of his actions," the sheriff told CNN's "Anderson Cooper 360" late Tuesday.
Read More at CNN