| | |
| --- | --- |
| Posted by Admin on September 4, 2015 at 8:20 AM | |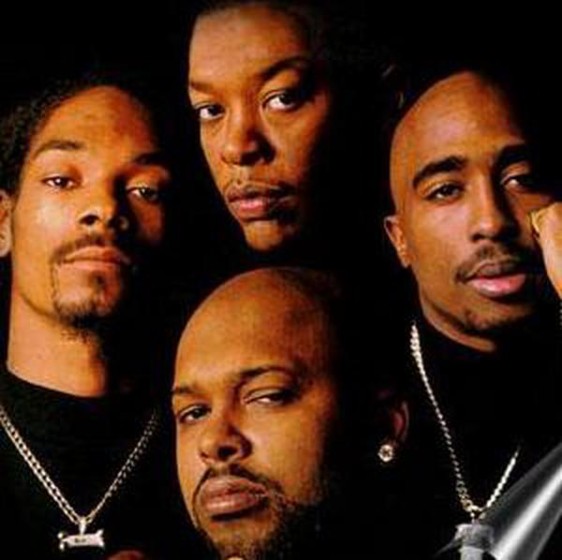 On the heels of Straight Outta Compton's massive success at the box office, with a whooping $141 million earn for Universal, the West Coast rap game movies may continue with Welcome to Death Row.
APA is shopping Death Row, which is featuring many of the same characters from Compton, according to The Hollywood Reporter. The agency is putting together a package based on a book and documentary by S. Leigh Savidge, who garnered co-executive and story credits on Compton.
Welcome to Death Row, is set to detail the aftermath of what transpired with prominent figures in the golden era of West Coast rap scene including the likes of: Dr. Dre, Snoop Dogg, and Tupac. The film will also feature the infamous Suge Knight, who at the time was one of the most feared hip hop moguls.
But things might get a bit tricky when it comes to production, because no music rights are attached to Death Row—unlike, it's predecessor Straight Outta Compton. Savidge brought N.W.A.'s music rights after he began writing the story line back in 2002 alongside screenwriter Alan Wenkus. At the time, the two coaxed the late Eazy-E's widow and owner of all the rights, Tomica Woods-Wright to sign off the musical properties.
With the success of director F. Gary Gary's Compton has had, it's ignited the making of other hip hop biopics. One of the ones up-next, is Tupac's story, which will cover the west coast rap scene from the early '90s to '96 when he died, and will be directed by Carl Franklin. Still, it's exciting to see a sequel being made, despite rumors of there not being one in the works.
Stay tuned for further details of Welcome to Death Row's production, and release date.