| | |
| --- | --- |
| Posted by Admin on July 10, 2015 at 3:15 PM | |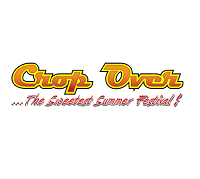 The semi-finalists in the Pic O De Crop Competition have been announced.
The Big Show was the most successful tent, with six; Headliners landed four; House of Soca and the Experience tents landed three each and finally the Cave Shepherd All Stars landed two.
Nine time monarch, Gabby is back but De Doctor from the Experience tent is the only new comer.
The eighteen finalists are:
Donella, Hee Haw (All Stars)
Adonijah, Biggie Irie, Classic, Gabby, Mikey, Mistah Dale (De Big Show)
AC, Chrystal Cummins-Beckles, Colin Spencer, Mr Blood (Headliners)
Dre, Sammy G, Sir Ruel (House of Soca)
Billboard, De Doctor, Enobong (Experience)
Reserve: Niqa (All Stars)
The defending monarch is Ian Iweb Webster. The semi finals will be held on July 17th.