| | |
| --- | --- |
| Posted by Admin on June 23, 2015 at 8:00 AM | |
​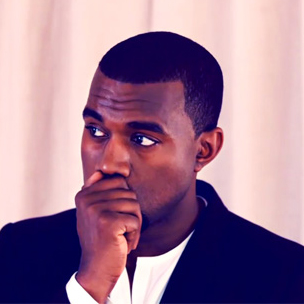 Kanye West had a good time during his visit to Atlanta, for Hot 107.9′s annual Birthday Bash concert on Saturday night — even finding time to hang with Outkast at Waffle House — but he also took some time on stage to address the tragic shooting that claimed nine lives in Charleston, South Carolina last week.
According to MTV, 'Ye recently admitted that he made a conscious decision to not speak out about the death of Michael Brown, after fielding so much criticism for his past remarks, but he couldn't stay mum this time.
On Saturday he delivered a very passionate and explicit freestyle where he addressed the issue of racism in the United States.
"See that's the magic of racism, it works on itself/ We hate each other, screw each other, kill each other when we can't kill nobody else," he rapped. "See that's the magic of lackin' resources, it works on itself/ 500 n—as gettin' pop-pop-pop-pop-pop-pop-popped/ And North Carolina didn't help/ See that's the magic of racism, it works on itself."
Nine people died after 21-year-old, Dylann Storm Roof, opened fire in a church during a prayer meeting. Roof has since reportedly confessed to the shooting and he's currently being held in police custody.