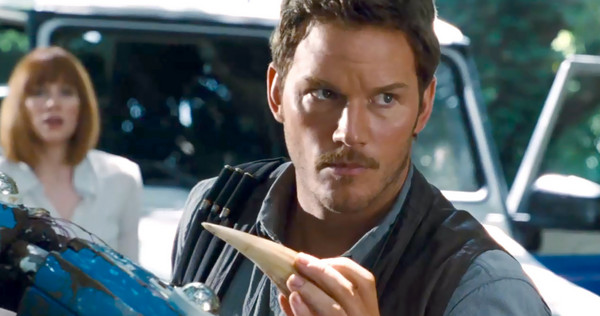 Not even Pixar can withstand the "Jurassic World" juggernaut.
According to Variety, the Disney animation label is back after a two-year absence from screens (a hiatus brought about by production delays on "The Good Dinosaur";), and although its latest effort,"Inside Out," is inspiring critical raptures of a quasi-religious variety, it will be unable to dislodge the dino-thriller from the top spot. That means an end to one of the most enviable streaks in the movie business; every one of the 14 previous Pixar animated features has debuted in first place.
Instead, "Inside Out" will have to settle for a second place finish when it bows to north of $60 million. That's in line with how other original Pixar releases kicked things off, as non-sequels such as "Wall-E" ($63.8 million opening) and "Brave" ($66.3 million opening) debuted in that range.
"Every place we've shown the movie, the response has been spectacular," said Dave Hollis, Disney's distribution chief. "People are enamored with the movie. This is a brand that's set a high bar in terms of quality, and we've exceeded expectations again."
"Inside Out" isn't the only film leaving expectations in the dust. Days after setting new high-water marks for domestic and global openings, "Jurassic World" looks poised to become only the second film in history to top $100 million at the Stateside box office in two separate weekends. The other film to pull off that feat is "Marvel's The Avengers," the superhero blockbuster "Jurassic World" supplanted in the record books. The film shows no signs of slowing down, after posting the biggest non-holiday Monday in history.
"It's not just a one weekend wonder," said Jeff Bock, a box office analyst with Exhibitor Relations. "It's something that's taken over the zeitgeist. I don't think it's run its course."
Despite its Pixar pedigree, "Inside Out" represents a big risk for Disney. The $175 million production is set largely inside the mind of a young girl, as her warring emotions (Joy, Anger, Fear, Disgust and Sadness) try to make sense of her family's decision to uproot their lives and move to San Francisco. "Cars," it is not. The esoteric concept means that "Inside Out" will need an assist from critics, who have heeded the call by handing the film an 100% "fresh" rating on Rotten Tomatoes.
In addition to rolling out across 3,946 domestic theaters, nearly 3,200 of which will be in 3D, "Inside Out" will debut in 28 countries. Those foreign launches include such major markets as France, Mexico, Brazil, Australia, and Russia.
"Inside Out" isn't the only movie trying to avoid the "Jurassic World" stampede. Open Road is unveiling "Dope," a story of geeky inner-city high schoolers, bit coin, and '90s hip-hop. The film was widely praised when it screened at Sundance, inspiring a bidding war, but not all festival favorites translate into commercial successes (just look at "The D-Train," another Sundance film that flopped earlier this summer). "Dope," which has enjoyed some of the year's strongest notices, should fare better, kicking off to $10 million when it hits 2,002 theaters.
Among arthouse releases, the Orchard will unveil sex comedy "The Overnight"; Broad Green will push the electronic dance drama "Eden" into three theaters; and the Al Pacino drama "Manglehorn" will unspool in three theaters.