| | |
| --- | --- |
| Posted by Admin on May 18, 2015 at 8:45 AM | |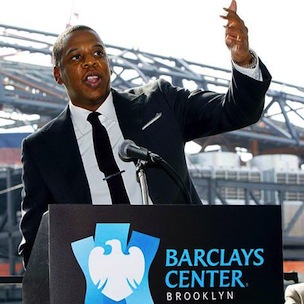 Jay Z ripped into everyone who's bashing his new business ... as only he can -- by uncorking a blistering freestyle in which he compared himself to the founders of Apple and Nike.
The lyrical attack came during Jay's 'B-Sides' concert last night, which aired on Tidal ... his music streaming service. Critics have accused the rap mogul of charging users more for Tidal -- compared to similar services -- simply because his name is attached to it.
Jay Z's point? Steve Jobs was rich, and everyone bought iPhones ... and "Phil Knight is worth trillions, you still bought them kicks."
Check it out ... he also accuses Google and YouTube of underpaying artists -- or as he put it, "You know n***as die for equal pay right? You know when I work I ain't your slave, right?"
No prisoners.