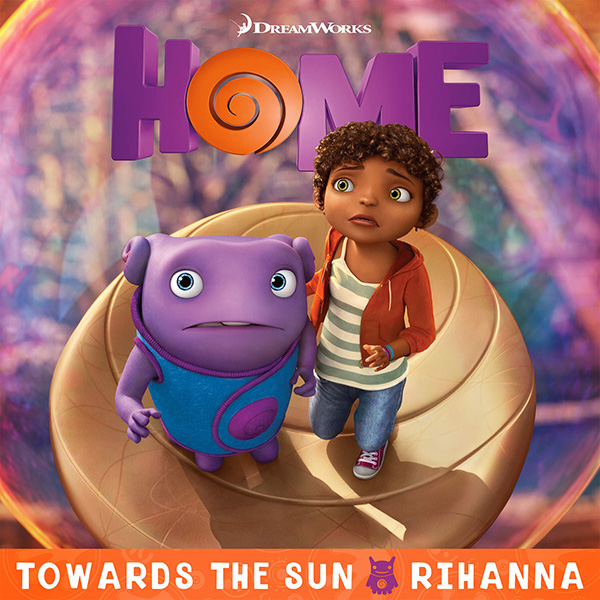 Rihanna not only star in the new DreamWorks Animated movie Home, but she also appeared on the soundtrack. The Bajan pop star just released a taste of what's to come next month with her new single "Towards The Sun."
The 3D animated comedy hit theaters on March 27. The movie also feature voicing from Jennifer Lopez, who plays Rihanna's mom, Jim Parsons, and Steve Martin.
The feel good single "Towards The Sun" is now available on iTunes. It showcases a more upbeat side of Rihanna, who is known to do some dark music.