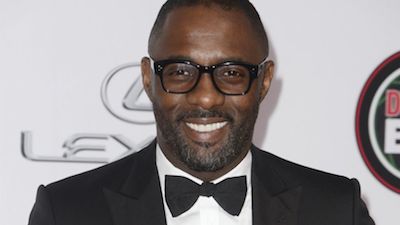 "No Good Deed" topped the box office this weekend and helped reinvigorate a domestic movie business that was flickering at low ebb reports Variety.
The Sony/Screen Gems thriller took in $24.5 million from 2,175 theaters, easily beating expectations. Going into the weekend, analysts expected the home invasion thriller to hover around $20 million. Females made up the bulk of the audience, taking up 60% of the seats in theaters.
The film's success is a feather in the cap of stars Idris Elba and Taraji P. Henson, both of whom actively hawked the film on social media.
"They absolutely elevated it," said Rory Bruer, Sony Pictures' president of worldwide distribution. "They're so hard-working. It was a great collaboration."
It also helps that "No Good Deed" cost a mere $13 million to produce.
"It's going to be hugely successful for the studio," said Bruer.
Although pitched at a different demographic, its success may have suppressed business for the weekend's other wide-release, "Dolphin Tale 2." The Warner Bros./Alcon Entertainment sequel put up $16.5 million across 3,656 theaters. The picture cost a modest $36 million to produce, making it a low-risk venture for its backers. However, box office prognosticators had expected the film to do $20 million of business.
"Dolphin Tale 2″ could not match the $19.2 million debut of its 2011 predecessor. That film went on to make $72.3 million domestically. Harry Connick Jr., Ashley Judd, Morgan Freeman, and Kris Kristofferson return, with Charles Martin Smith back at the helm.
Females made up 63% of the film's opening audience, with 44% of the initial audience clocking in at under the age of 25.
And "The Drop," a Fox Searchlight thriller starring Tom Hardy and the late James Gandolfini, managed to muscle its way into sixth place despite debuting on a limited number of screens. Chernin Entertainment produced "The Drop," which premiered at the Toronto Film Festival last weekend.
The adaptation of a Dennis Lehane short story racked up $4.2 million across 809 theaters. Analysts had pegged the film for a $2 million bow.
Sliding in at third position, "Guardians of the Galaxy" became the first film this year to pass $300 million domestically. The Marvel film added another $8 million to its haul. Globally, its total stands at $612 million. With a debut in China still to come, that figure should continue to rise.
In its sixth week, Paramount's "Teenage Mutant Ninja Turtles" secured fourth place, picking up $4.8 million and driving its total to $181 million stateside.
In limited release, "The Disappearance of Eleanor Rigby" debuted to $77,181 in four locations. The Weinstein Company reconfigured the marital drama starring Jessica Chastain substantially. When it debuted on the festival circuit, it was two films, one depicting the disintegration of a relationship from a woman's perspective, the other from the man's, but the studio is releasing a spliced together single version.
The overall box office was improved over what shaped up to be an anemic weekend after Labor Day, but it could not match the year-ago period when "Insidious Chapter 2″ bowed to north of $40 million.