| | |
| --- | --- |
| Posted by Admin on July 7, 2014 at 8:15 AM | |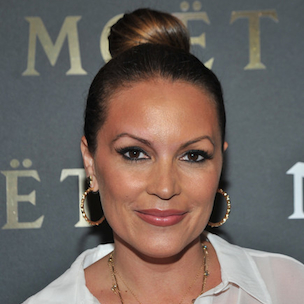 Many may have found it strange radio host Angie Martinez resigned from Hot 97 after being at the station for 15 years. Even stranger, the Hip Hop radio pioneer decided to join forces with the station's biggest rival, New York's other Hip Hop/R&B network, Power 105.1. Now, things may be starting to make more sense as it has been reported that Martinez is slated to make double the amount of her Hot 97 salary at her new radio gig.
According to Page Six, Clear Channel, the company who owns Power 105.1, will pay the urban radio veteran a salary number in the "high six figures."
Formerly co-hosting Hot 97's "Afternoon Drive" broadcast with DJ Enuff, Martinez will be hosting two four-hour shows in both New York and Miami. She previously told The Breakfast Club her new job opportunity was about growth and new experiences, explaining: "It was time for me to grow and to do things... I'm sure you all know, this company offers so much opportunity for growth. I want to be on in different cities. I want to be able to grow. I want to be able to have new challenges and see new things. I want to know how this studio works. And it was time. I've done what I can do in that company. I think my friendships remain."
Angie Martinez's first show is slated to air on the second or third week of July while Cipha Sounds has replaced Angie's slot at her former place of employ. She says many celebrities have reached out about her move. Wale reportedly wrote her a lengthy e-mail and Rihanna sent flowers.