| | |
| --- | --- |
| Posted by Admin on May 28, 2014 at 9:40 AM | |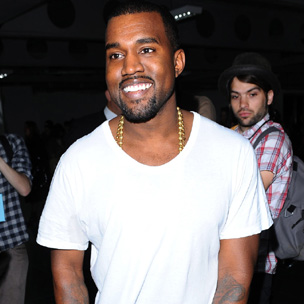 Billboard and Twitter launched the "Billboard Twitter Real-Time Charts" yesterday (May 27). The interactive charts allows fans to rank songs being shared on Twitter, according the publication.
Among the charts is the "Billboard Trending 140," which the publication describes as "an up to the minute ranking of songs shared in the U.S., measured by acceleration over the past hour."
At press time, Kanye West's "God Level" is the #5 song on the "Billboard Trending 140" chart. The #1 slot is Austin Mahone's "The Shadow." Ghostface Killah's "Six Degrees" is #11.
A weekly summary of the chart will be published online and in Billboard magazine as the "Billboard Twitter Top Tracks" chart.
Songs are tracked by Billboard by the use of links and hashtags, among other things.
Billboard partnered with Austin Mahone and used his "The Shadow" song in an effort to display how sharing songs via Twitter can impact its interactive charts.
Another one of Billboard's interactive charts is its "Emerging Artists" chart, "a ranking of the most shared songs on Twitter in the U.S. by up-and-coming artists ranked by the number of times each song was shared over the past 24 hours," the publication says.
Troy Ave's "My Grind" is #20 on the "Emerging Aritsts" chart. Ransom's "Dying Breed" is #1 on the chart.