| | |
| --- | --- |
| Posted by Admin on April 11, 2013 at 6:30 AM | |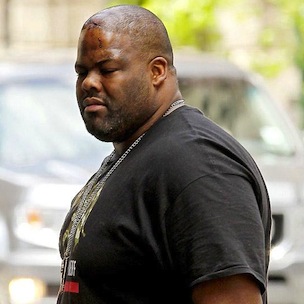 Following Tony Parker's $20 million lawsuit, Patrick Strickland sues Drake and W.i.P. for causing "severe and disfiguring" injuries to the face, eyes and head after throwing a bottle.
In the June 14, 2012 fight at New York City's W.i.P. Nightclub between the entourages of Chris Brown and Drake, one of those who was hospitalized was Brown's bodyguard. Forty-three year-old Patrick Strickland is now suing Drake and the nightclub, claiming fault for the "severe and disfiguring" injuries to the head, face and eye injuries he sustained after reportedly being hit with a bottle.
AllHipHop.com reported the lawsuit, which does not state the terms of what financial compensation Strickland is seeking. However, a photograph from the bodyguard's hospitalization and injuries was included: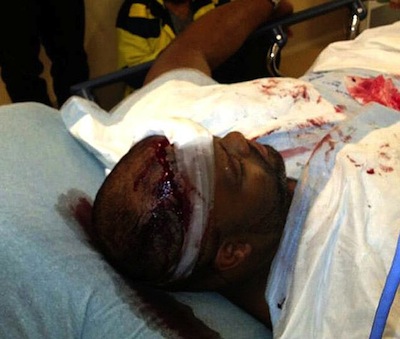 There have been numerous legal suits surrounding last year's fight. W.i.P. has sought damages from the major label stars. Additionally, NBA star Tony Parker has also delivered a $20 million suit to nightclub for its poor security, after he sustained an eye injury following Brown and Drake's tussle.