| | |
| --- | --- |
| Posted by Admin on November 9, 2018 at 7:55 AM | |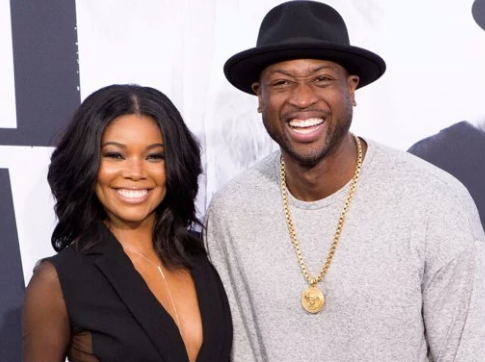 Gabrielle Union and Dwyane Wade have welcomed a new member to their family. The actress and activist took to social media Thursday (Nov.
to announce the couple are the proud parents to a baby girl. Their little bundle of awesomeness arrived Nov. 7 via surrogate and while the couple is beyond exhausted, they're overcome with joy.
"We are sleepless and delirious but so excited to share that our miracle baby arrived last night via surrogate and 11/7 will forever be etched as the most loveliest of all lovely days. Welcome to the party sweet girl!"
In Union's bestselling memoir, We're Going To Need More Wine, Union 45 revealed she suffered more than half a dozen miscarriages in an attempt to get pregnant.
"I have had eight or nine miscarriages," Union revealed. "For three years, my body has been a prisoner of trying to get pregnant — I've either been about to go into an IVF cycle, in the middle of an IVF cycle, or coming out of an IVF cycle."
Despite the numerous challenges the couple faced, Union said she and Wade, 35, remained hopeful and even more in love. The Being Mary Jane star also revealed it was only after being with Wade that she realized she wanted children.
Read More at https://www.vibe.com/2018/11/gabrielle-union-dwyane-wade-daughter/" target="_blank" rel="nofollow">VIBE
Photo credit: NBAFamily