| | |
| --- | --- |
| Posted by Admin on February 15, 2018 at 2:25 PM | |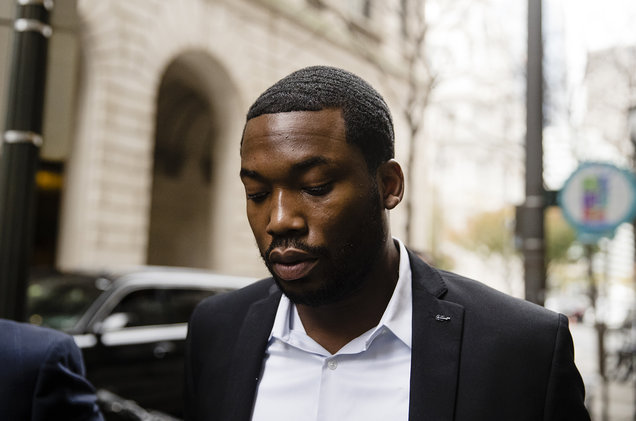 Meek Mill's legal team is requesting the rapper be released from jail on bond due to an allegedly false testimony by a Philadelphia police officer in his 2008 trial.
Mill -- who's real name is Robert Michael -- was arrested in 2007 on drug dealing and gun possession charges and sentenced to 11-23 months in jail. Since then, he has had numerous issues with parole violations, the most recent of which landed him in state prison for 2-4 years last November, sparking protests and other showings of support while his attorneys have sought to appeal the ruling.
On Wednesday (Feb. 14), Mill's attorneys filed a Post-Conviction Relief Act petition, calling into question his original arrest since an investigative report by the Philadelphia Inquirer uncovered that the Philadelphia District Attorney's Office has for months maintained a secret list of suspect police officers who could not be considered credible witnesses. Officer Reginald Graham was among those listed in the article and now Mill's team is calling foul over his testimony as the sole witness during the rapper's 2008 trial.
Read More at https://www.billboard.com/articles/columns/hip-hop/8099825/meek-mill-appeal-petition-police-officer-credibility" target="_blank" rel="nofollow">Billboard