| | |
| --- | --- |
| Posted by Admin on May 20, 2016 at 3:10 PM | |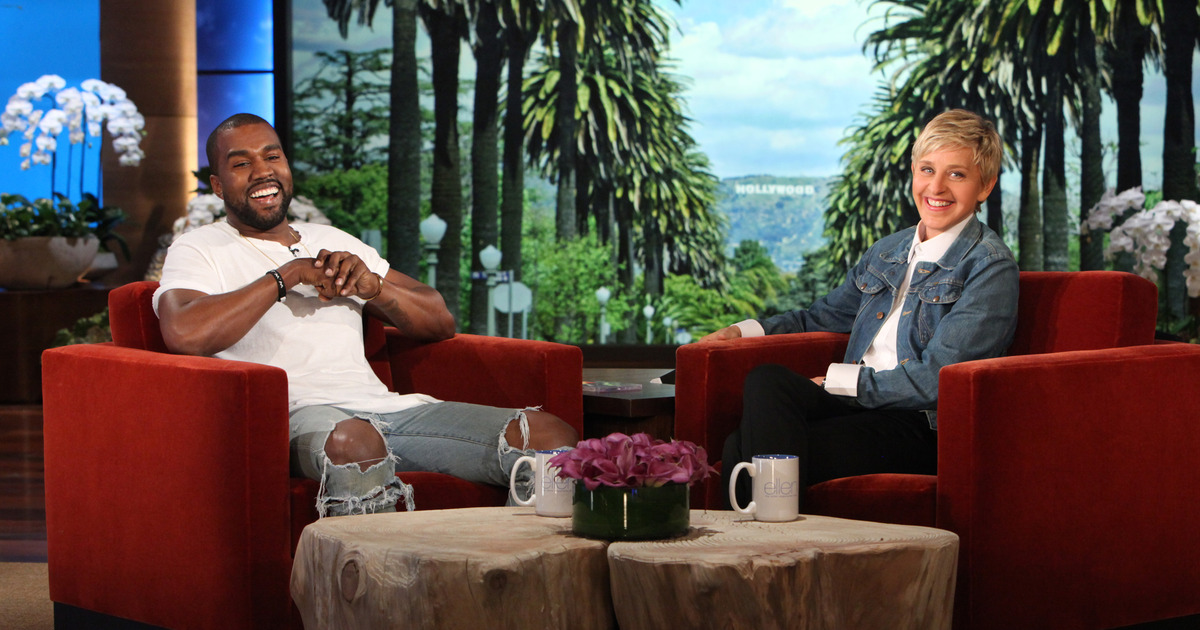 Kanye West has a long history of notable tweets — from updates on his ever-evolving album to unfiltered vitriol directed at Wiz Khalifa to streams of consciousness about how he wants to change the world. And that's just this year alone.
Many of his tweets have created both headlines and controversy, but there's no tweet that gives him second thoughts.
"Nope," Kanye said on The Ellen DeGeneres Show when asked if he regrets.
But, what about this one, Ellen wondered.
KANYE WEST ✔ ‎@kanyewest Mark Zuckerberg invest 1 billion dollars into Kanye West ideas
"Yes," 'Ye smiled. "I should have put it on Facebook. Now I understand why he didn't hit me back."
From there, he went into a seven-minute stream-of-consciousness flow about how he wants to make the world a better place and he doesn't care what you think of him, because he's here to help the human race
Read More at MTV