| | |
| --- | --- |
| Posted by Admin on October 2, 2015 at 8:55 AM | |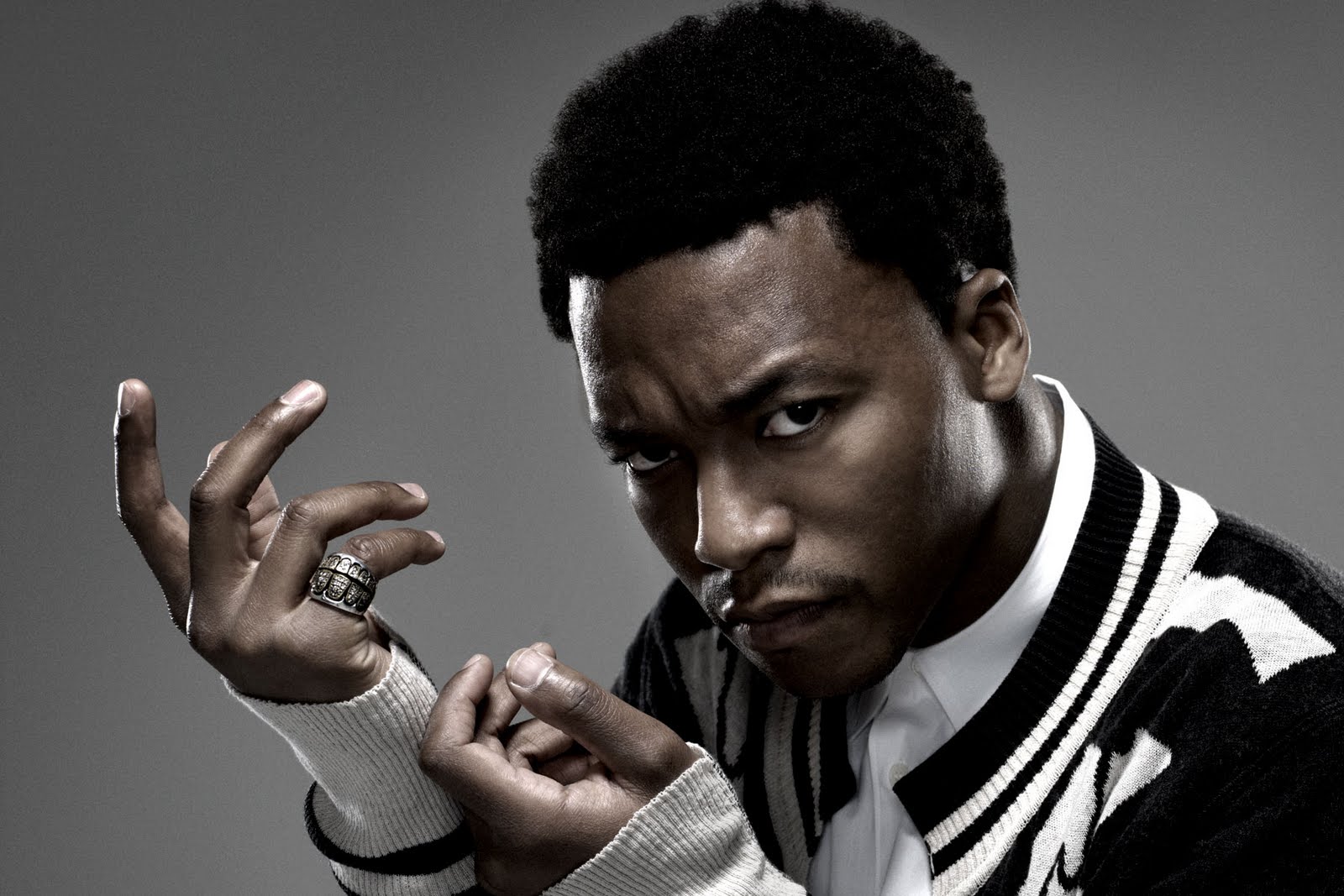 Game's The Documentary 2 is set to be released Oct. 9, but songs from the project have already leaked. One of those cuts, "Dollar & A Dream," was also notable for a reference to Lupe Fiasco.
"I stayed the same," Game raps on the Ab-Soul-assisted track. "Ain't go weird like Lupe."
Fiasco presumably heard the song or at least of the reference and appeared to respond with a Twitter message. His response?
Yep, Lu replied with a link to Radiohead's "Creep," a song that features this perhaps relevant line: "I'm a weirdo."
Now, fans could read this in a ton of different ways and, as fans tend to do, they were open about their opinions on the matter. Here's a look at the different reactions to Lu's tweet: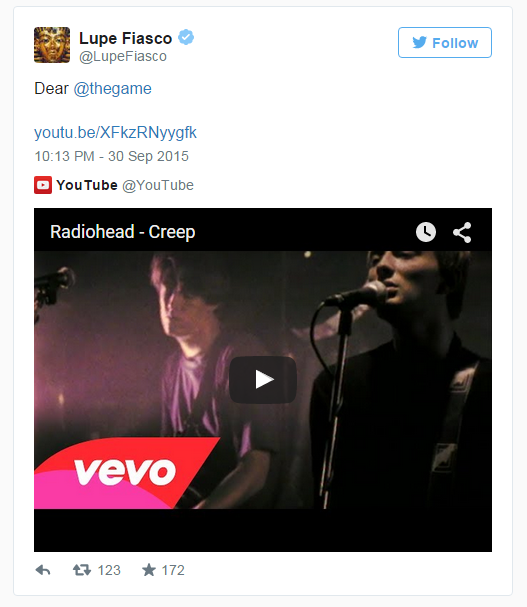 Some just want an explanation.
Others want to offer one up for him.
Some, apparently, want war.
Others don't want beef.
The Documentary 2 also boasts more star guest appearances as Kendrick Lamar, Kanye West and Dr. Dre are among the other featured acts.
Head over to HipHopDX to hear "Dollar And A Dream."
Posted by Azania Friday, October 2, 2015 8:00:00 AM