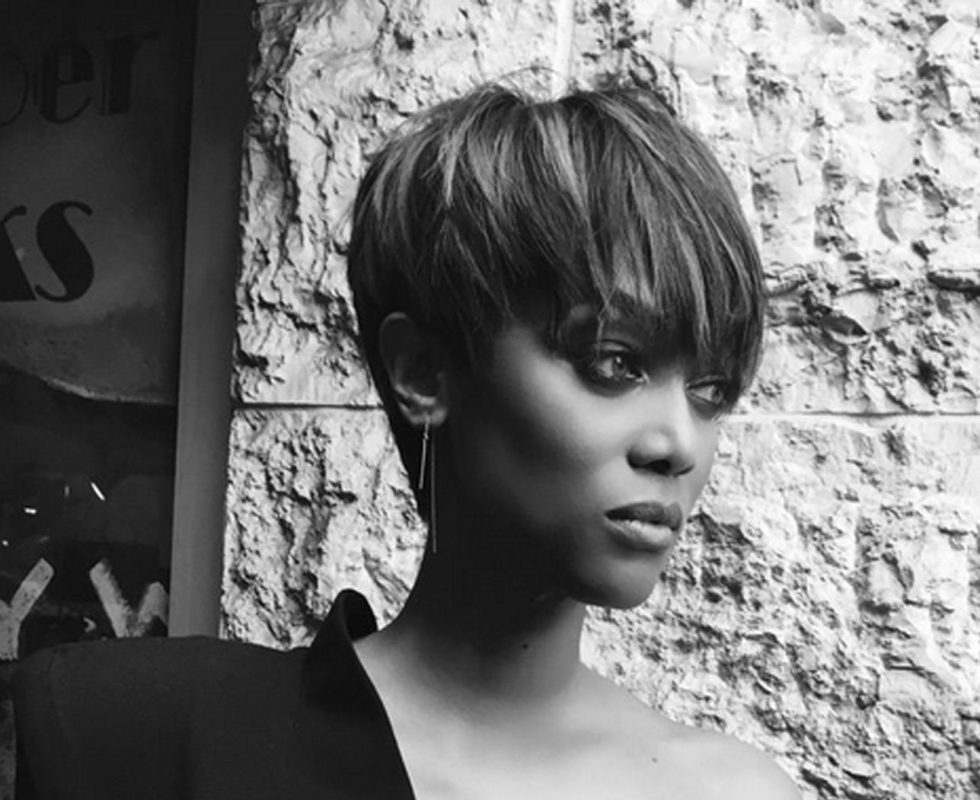 Last week, FABLife co-hosts Tyra Banks and Chrissy Teigen made headlines when they revealed in a preview clip for today's show that they have both struggled with fertility issues.
According to E!Online on Monday, the emotional episode aired and the 41-year-old businesswoman broke down in tears as she shared how the endless questions about having a baby can be quite hurtful.
After Teigen candidly revealed that she and husband John Legend are "having trouble" having kids and made a plea for people to "stop asking" when she plans to get pregnant, Banks asked the cameraman to zoom in to her face before she passionately addressed the audience.
"I want to co-sign what Chrissy is saying and say 'You have no idea what people are going through,'" she said, getting emotional as she fought back tears. "Why am I crying? You just have no idea what people are going through, so when you ask Chrissy that or me that or anybody that, it is none of your frigging business, okay?
"And for any women, it is none of your business what somebody is going through," the former model continued, "Whether they want to have a child or don't ever want to have a child or may have a child on the way, it's none of your business, okay? Until somebody wants to make it your business."
Tyra and Chrissy then shared a sweet embrace as the audience erupted into cheers before Banks, who has never been married, went on to share her beef with society's judgmental attitude.
"I have been wanting to say this for so long and did not plan to say this today, did not even plan to talk about this today, but I just feel like we're so hard on each other and judgmental of each other, and a woman that is divorced three times is more normal than a woman that has not been married," she said before fighting back tears again.
"I am so tired of seeing on my social media, 'Why don't you have kids? Why don't you have kids?' You don't know," she insisted. "You don't know what I'm going through."
Banks also revealed that she has been undergoing IVF treatments. "We're kind of going through this similar thing with IVF," she said, looking at Teigen, "And, you know, putting needles in your tummy every day and having to come to work and smile when you feel like you want to throw up and lay down...I can't believe I'm saying this right now."
She concluded the emotional chat by applauding stay at home moms and making a plea for women to support each other. "Working women, you know, have respect for that working woman that might not want a child now, and let's not attack each other and feel like, 'Oh, you're doing that but you need to do this,' and just remember, you never, ever know what somebody is going through. Okay?"
Bravo, Ms. Banks