| | |
| --- | --- |
| Posted by Admin on August 13, 2015 at 8:35 AM | |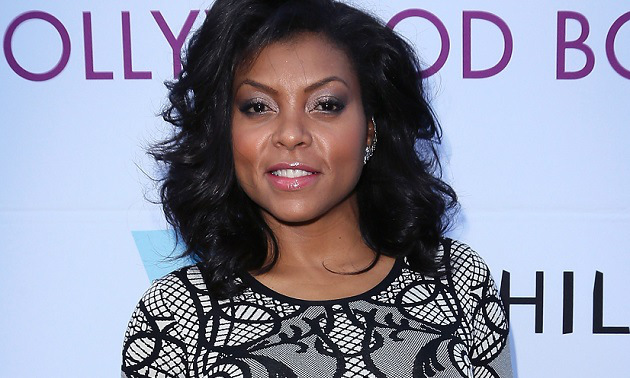 Cookie Lyon is arguably the baddest woman on TV—and we say that with love.
Lee Daniels and Danny Strong created Empire and its most beloved character, but as Taraji P. Henson explains in the September issue of Harper's Bazaar, she modeled Luscious Lyon's ex after her late father. "He had no buffer. He spoke the truth. It's heroic because in this society we have been trained to be politically correct. Political correctness is bulls--t," the 44-year-old Emmy Award nominated actress tells the mag. "If I ask you a question right now, the first thing that comes in your mind is the truth. But we've all be been trained to breathe, digest the question, and manipulate the answer. Cookie doesn't do that."
Cookie has the best zingers on the Fox series, returning Sept. 23, and she also has the most outrageous wardrobe. EOnline reports that when asked to asked to pick her favorite outfit, she says, "Alaïa black catsuit, hands down. I've even worn some of my own stuff, like my Balmain leather. I have to meet [designer] Olivier Rousteing; I need to be his friend."
Henson's own sense of style is far more subdued—but she's the first to admit it wasn't always that way. "It took me a while to get on the chic bus," she says. "I was coming from the era of Lil' Kim and Mary J. Blige—you know, ghetto fabulous. I came from nothing, I was deprived all my life, so when you get money, you go big!"
While she has money, fame and acclaim, there's one thing Henson doesn't have: a boyfriend. So, even though the actress doesn't need a man to make her life complete, how does the single mom envision her future partner? "He is funny, has personality; he doesn't take himself too seriously. He need to be confident in who he is, confident to let me be who I am. And let me shine, you know?" the Critics' Choice Television Award winner says. "My life is only going to enhance his light."
The September issue of Harper's Bazaar is on newsstands Aug. 18.