| | |
| --- | --- |
| Posted by Admin on June 30, 2015 at 8:45 AM | |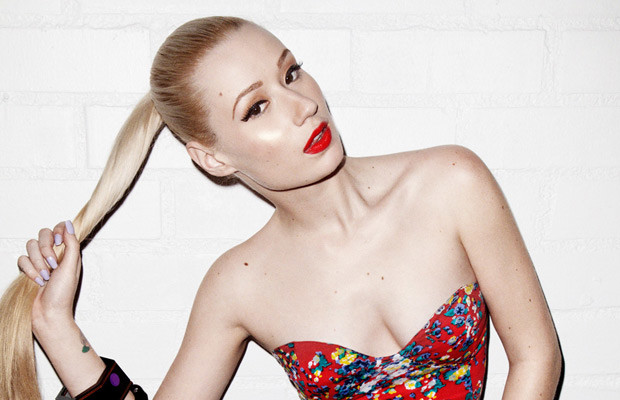 Iggy Azalea is back on social media, and it's safe to say she angered a few people with her remarks during a Twitter Q&A with fans about the lack of chart success with her Britney Spears collaboration "Pretty Girls." (The tune peaked at No. 29 on the Billboard Hot 100.)
According to Billboard, responding to a fan's remarks that "Pretty Girls" "flopped a little bit," Azalea said it was out of her control, noting that she was just a featured aritst and without support from Brit, there was only so much she could do.
Rhuan @rhuancesarr
@IGGYAZALEA even if PG flopped a little bit still getting a lot of views on YT and it's the summer anthem of 2015, so whatever we love you
Follow
IGGY AZALEA ✔@IGGYAZALEA
@rhuancesarr its difficult to send a song up the charts without additional promo and tv performances etc. unfortunately im just featured...
12:55 AM - 28 Jun 2015
When blogs began to call her out on the remarks -- the Britney army is strong, y'all -- Azalea doubled down:
The Pop Zone @ThePopZone
Iggy talks about Pretty Girls flopping, shades Britney/her team - http://thepopzone.net/index.php?/topic/16007-iggy-talks-about-pretty-girls-flopping-shades-britneyher-team/ … pic.twitter.com/A3ddYSnRJB
Follow
IGGY AZALEA ✔@IGGYAZALEA
@ThePopZone my comment is factual, it applies to any song. I dont have to suck the womans asshole 24/7 to be her friend, do i? bye girls.
Huge hit or not, Azalea can now say she was featured on a Spears track -- a dream a million girls would kill for. On to the next one!