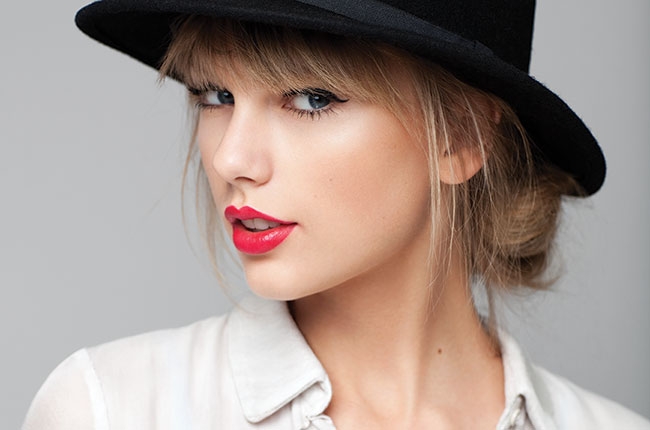 It took Taylor Swift less than 24 hours to make technology giant Apple Inc. back down.
According to Bloomberg, in the wake of a stinging rebuke from the pop singer, Apple made a rare public about-face on an earlier decision not to pay royalties for songs played on its new streaming-music service during a three-month free trial. Swift penned an open letter on Tumblr, calling the policy "shocking, disappointing, and completely unlike this historically progressive and generous company."
"When I woke up this morning and saw what Taylor had written, it really solidified that we needed a change," Eddy Cue, Apple's senior vice president for Internet and software, said in an interview with Billboard Sunday. "And so that's why we decide we will now pay artists during the trial period."
Apple Music, which is set to debut with 30 million songs on June 30, is Apple's big gamble to regain its place as a leader from upstarts like four-year-old Spotify. The plan to withhold royalties during the free trial period had been criticized by the music industry in the past weeks. Yet Apple, the maker, couldn't afford to be publicly shamed by one of the most popular pop stars just days before the introduction of the service.
In her letter, titled "To Apple, Love Taylor," Swift explained why she planned to withhold her top-charted album "1989" from the service. The seven-time Grammy Award winner, who pulled from Spotify last year, said it wasn't about her, but about "the new artist or band that has just released their first single and will not be paid for its success."
"We don't ask you for free iPhones," Swift wrote. "Please don't ask us to provide you with our music for no compensation."
'Love, Apple'
The reversal isn't a total loss for Apple, which has more than $190 billion in cash and can easily afford higher royalty payments. It also is generating untold publicity for the new service. Even so, Swift is emerging as the industry's most high-profile and effective critic of streaming music programs seen as underpaying artists.
Once the decision was made by Cue and Apple Chief Executive Officer Tim Cook, Cue called Swift on the phone from her tour in Amsterdam, according to Billboard.
"I let her know that we heard her concerns and are making the changes," Cue told Billboard. "We have a long relationship with Taylor so I wanted her to hear directly from us."
"We hear you @taylorswift13 and indie artists. Love, Apple," Cue tweeted.
"I am elated and relieved. Thank you for your words of support today. They listened to us," Swift said in her own tweet.
Cue's account was confirmed by Beijing-based Apple spokeswoman Carolyn Wu, who declined to comment further.
After the free trial, Apple Music will cost $9.99 a month per user or $14.99 per family. The Cupertino California-based company had been aggressive in courting artists for the service and has argued they should be paid.