| | |
| --- | --- |
| Posted by Admin on June 19, 2015 at 8:50 AM | |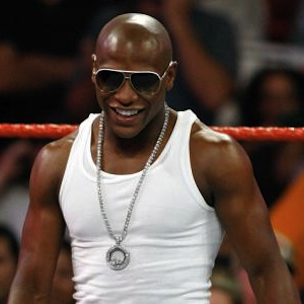 GGG fired the first shots earlier this week ... coming on "TMZ Hollywood Sports" and telling the crew he's 100% sure he'd KNOCK FLOYD OUT if the two pugilists ever shared the squared circle.
Now, Floyd is personally responding to the smack talk ... telling FightHype.com that Gennady is OUT OF HIS MIND if he thinks he can hang with the champ.
Floyd acknowledges that GGG has knocked out his last 20 opponents ... but says all of those guys were NOBODIES ... and claims he's still wayyyyy out of Mayweather's league.
One way to settle it fellas