| | |
| --- | --- |
| Posted by Admin on May 13, 2015 at 9:30 AM | |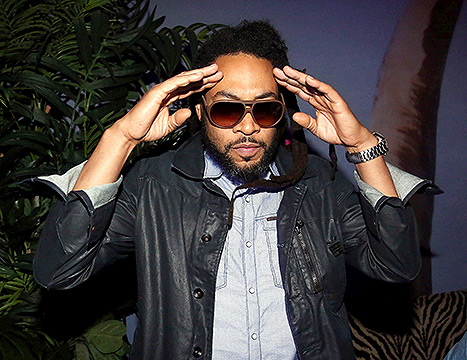 Hip hop producer Yameen was one of the 140 people hurt when an Amtrak train derailed in Philadelphia on the evening of Tuesday, May 12.
The train, which carried 238 passengers, was traveling to New York from Washington D.C. when all seven of its cars rolled onto their side in the Port Richmond section of Philadelphia, tragically killing at least 5 people.
Philadelphia-bred Yameen suffered injuries to his legs and neck during the crash
"Prayers to all effected and involved in that @Amtrak crash," Questlove captioned the video, which shows Yameen's cut leg. "This is a hell of way to celebrate a birthday, but thank god @yameenallworld is here to literally see another year."
Talking on Good Morning America on Wednesday, May 13, the musician described the moment he realized the train he was traveling on was derailing.
"It felt like a car was leaving the ground," he said. "I started floating in the air. I felt my body go up and go over the seats. I turned my light on my cell phone to see better and help people. There was a woman stuck in between two seats so we helped her out," he said.
"I was close to the front of the car so we were able to walk up towards the front. I didn't have to think twice about it. I was there and able bodied so I was just trying to do what I could to help people."
Despite having "minor injuries," the hip hop star is thankful he was lucky enough to survive the crash. "Today is my birthday. I'm feeling so grateful," he added.
Philadelphia Mayor Michael Nutter confirmed late Tuesday that at least five people were killed in the derailment. Officials added that over 140 people were hospitalized with their injuries and at least six remain in critical condition. Preliminary investigations indicate the incident was a tragic accident.