| | |
| --- | --- |
| Posted by Admin on March 2, 2015 at 9:25 AM | |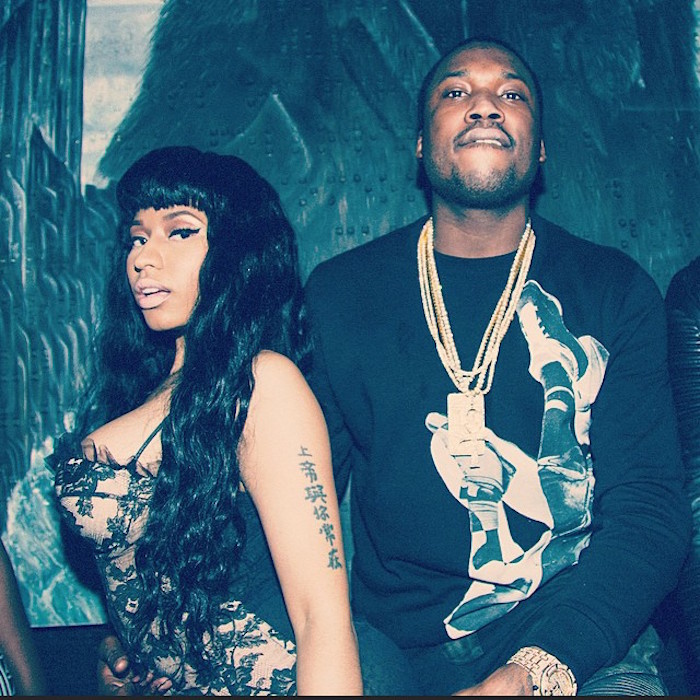 Nicki Minaj and Meek Mill are not just the hottest new couple in hip hop they are actually making money together. Are we serving a power couple in the making.
The "Truffle Butter" rapper has added her boyfriend Meek Mill to her The PinkPrint Tour. But fans will have to wait until summer to see Nicki and Meek aka #Omeeka on stage together.
Nicki Minaj made the announcement on Instagram earlier this week while paying homage to two people she worked with, choreographer LaurieAnn Gibson and Vogue Italia fashion editor Rushka Bergman.
#ThePinkprintTOUR #EuropeanEdition kicks off next month with Trey Songz. See u guys soon!!! @boomkack @rushkabergman ???? #ThePinkprintTOUR comes to America this summer with @meekmill and MORE! Can't wait to unveil the rest of the line up! Loveeeee
Meek Mill will be joining Nicki Minaj The PinkPrint Tour on the North American leg this summer.
Sources told Urban Islandz that Meek Mill is already planning to marry Nicki Minaj and have some babies.
"Meek is in love with Nicki and he is telling his friends that he is waiting for the perfect moment to pop the question," our sources said. "He [Meek Mill] knows that Nicki is almost ready to get married and have babies. Her biological clock is ticking and he is taking full advantage of that."