| | |
| --- | --- |
| Posted by Admin on January 2, 2015 at 11:35 AM | |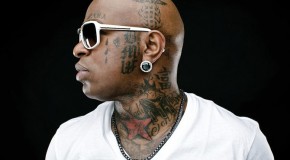 According to TMZ, Birdman's nest is getting shaken one more time -- but not by Lil Wayne -- his Miami condo association wants him out -- and now they're going to court to make it happen.
Ivy Condo Association says between him bouncing checks and racking up over $12.5K in unpaid fees they've had enough -- they filed a lien in November, and asked the court to foreclose on the rap mogul right before Christmas. Yo, bah humbug!
Financial woes are stacking up for the Cash Money honcho -- a reported $1.9 million federal tax lien, a $1 mil lien from a construction company ... plus, he took out a $5M loan against his mega-mansion in April, just to pimp it out.
Suddenly, his Weezy war doesn't seem so big. Then again ... maybe he needs Wayne more than ever.