| | |
| --- | --- |
| Posted by Admin on September 25, 2014 at 8:05 AM | |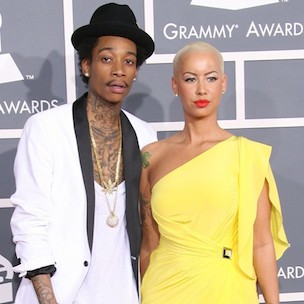 Amber Rose has filed for divorce from Wiz Khalifa citing irreconcilable differences, according to TMZ.
The site says that Rose is also seeking full legal and physical custody of Sebastian, the couple's one-year-old son.
Rose says that the couple split Monday (September 22) and that she would agree to letting Wiz Khalifa have visitation rights with Sebastian.
There is a prenuptial agreement in place which Rose says she will not contest. TMZ says that the agreement includes spousal support.
Sebastian was born February 21, 2013 and Wiz Khalifa and Rose married July 8, 2013.