| | |
| --- | --- |
| Posted by Admin on June 18, 2014 at 9:25 AM | |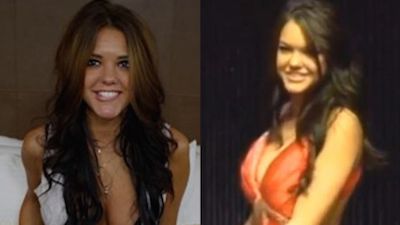 A week after Miss USA Nia Sanchez was accused of carpetbagging to win her Miss Nevada title, the first runner-up in the 2012 Miss Colorado Teen contest is reportedly taking another stab at porn.
The website Gawker says a second adult video starring Kristy Althaus has popped up on a porn site offering a discount with the code "ColoradoIsBack."
"I just wanted to come back," the woman says in a short interview.
The name and likeness of Althaus -- including a video of her and the eventual winner onstage -- were removed from the Miss Colorado pageant's website in January following a report that she made a porn video shortly after turning 18.
The Miss Colorado USA pageant is the state feeder to the Donald Trump-owned Miss USA and Miss Universe pageants. When the first video surfaced, Roger Neal, a rep who has worked closely with the Miss USA and Miss Teen USA branches, told FOX411 that "the pageant these days seems to like controversy. And the girls (who participate) often see examples daily of reality stars being rewarded for bad behavior, so they figure if they act badly, they will be stars too."
Althaus is not the first pageant queen to be embroiled in a porn scandal. In 2012, Miss Delaware Teen USA relinquished her crown amid allegations that she had made a porn video. Then there was 2012's Miss Nevada, who risked losing her title after risqué photographs of her posing lewdly with porn king Ron Jeremy were cited on her Facebook page.
The most famous case is probably that of Vanessa Williams, who gave up her Miss America crown after nude photos of her with another woman surfaced in Penthouse magazine in 1993. She survived the scandal and went on to a very successful singing and acting career.