| | |
| --- | --- |
| Posted by Admin on May 5, 2014 at 7:40 AM | |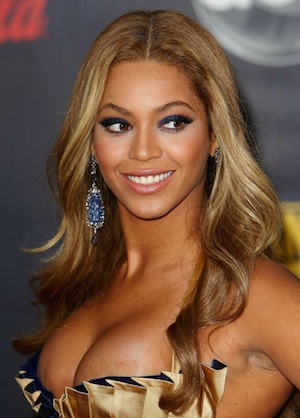 Beyoncé is ready for baby number two, according to friends close to the diva. The 32-year-old had her first child, Blue Ivy, in January 2012, during one of the most controversial celebrity pregnancies.
Many questioned whether or not she was actually pregnant with Ivy, and last January, Beyoncé addressed the false rumors that her pregnancy was fake. She admitted, "I felt like I kind of had to protect my mother, because when people made up the silliest rumor about me not really being pregnant. She was there when I went through all of those things.


p>And my sister. They were very, very defensive. It's not personal to me, and it comes along with the job, but the lack of respect—people will just go too far sometimes."
But it seems even a scandalous pregnancy is not stopping Beyoncé from trying for baby number two. A source tells OK! Magazine that the couple has been trying to get pregnant since February. And some friends are convinced she is already with child. "Her friends are convinced she's already pregnant. The same things that happened during her pregnancy with Blue Ivy are happening again." If she is already pregnant, that may put a damper on plans to go on a summer tour with husband Jay Z.
The megastar couple will reportedly be doing a 20-staduim U.S. tour beginning in late June. Page Six reports the couple may also perform together in New York City on July 4. Going on tour together would make sense, as Jay Z joined Beyoncé a number of times during her "Mrs. Carter" world tour, which began last April and ended a few weeks ago.
She also joined him on stage a number of times during his 52-date "Magna Carta...Holy Grail" tour which ended in January. They most recently have collaborated on her hit song "Drunk in Love," and his song, "Forever Young." In January, Beyoncé and her husband opened the Grammy Awards with a steamy performance of "Drunk in Love," and it is evident that fans love seeing the couple on stage together.