| | |
| --- | --- |
| Posted by Admin on April 8, 2014 at 9:50 AM | |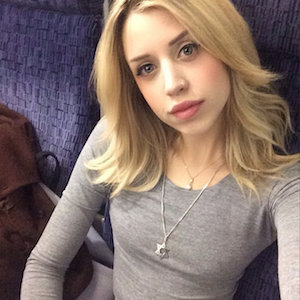 Peaches Geldof, the daughter of legendary musician Bob Geldof, is dead.
According to reports, Peaches Geldof, who is a TV presenter, model and British socialite, died mysteriously at her home in Kent, England.
Her lifeless body was found by authorities after a woman called in saying she was unable to reach Peaches.
Her father confirmed her death in a statement.
"We are beyond pain. She was the wildest, funniest, cleverest, wittiest and the most bonkers of all of us. Writing 'was' destroys me afresh," Bob Geldof said. "What a beautiful child. How is this possible that we will not see her again? How is that bearable? We loved her and will cherish her forever."
She is survived by two children, a two-year-old name Astala and an 11-month-old name Phaedra, and her husband Thomas Cohen.
She was 25 at the time of her death.