| | |
| --- | --- |
| Posted by Admin on February 17, 2014 at 3:35 AM | |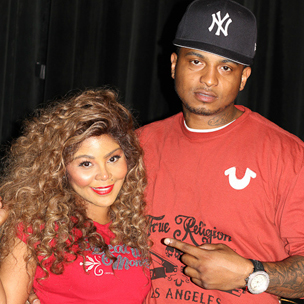 Days after Brooklyn rapstress Lil' Kim announced she was pregnant in an article published this week by Us Weekly, added details surrounding Kim's pregnancy have begun to surface.
While speaking exclusively with the Rickey Smiley Morning Show, New York rapper Mr. Papers revealed that he is the father of Lil' Kim's unborn child. In addition to informing listeners that he is the father, Mr. Papers also announced that the two are expecting a son.
"Yeah, that's my baby…I don't really wanna give that to the world yet, but we gon' let y'all know soon though," he said when asked about names for his son. "Word. You know what I mean? We ain't gon' hold it too long…He gon' be a Gemini though. You know what I mean? But I don't really wanna give you all that information."
Mr. Papers, who appears on Lil' Kim's "Pour It Up (Remix)," offered an update on his relationship with Kim, referring to the rapper as his wife during his interview with Rickey Smiley.
"Nah, we together, brother. Everything good. You know how they like to talk. Ain't nothing. We together," Mr. Papers said. "That's my wife. That's my baby."
During her interview with Us Weekly, Kim shared that she's currently "a few months along" and excited at the idea of becoming a new mom.
"I'm so excited," she said. "I'm a few months along. I can't wait to be a mom."