| | |
| --- | --- |
| Posted by Admin on April 24, 2013 at 6:40 AM | |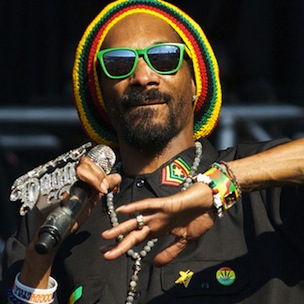 Neighbors call the cops before Snoop Lion can even attend his own party.
Snoop Lion's (a/k/a Snoop Dogg) 4/20 party in Hollywood California was shut down — even before the rapper could arrive.
TMZ reports that the "Snoop Lion 420 Festival," a party designed ostensibly to celebrate marijuana, began at 11:00 AM on Saturday, but hit a roadblock early on.
Several neighbors in the area complained about noise levels, and about the parking situation, which was apparently extremely congested due to the party goers.
Additionally, the party did not have a permit.
Apparently, Snoop arrived to the party just as it was getting shut down. He was reportedly very cooperative with police and understood why the party was being shut down. No one was cited.