| | |
| --- | --- |
| Posted by Admin on April 11, 2013 at 6:30 AM | |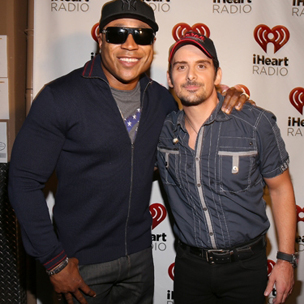 LL Cool J and Brad Paisley claim they understand the criticism, but urge listeners to take a closer look at the song with lyrics like, "If you don't judge my gold chains / I'll forget the iron chains."
Hip Hop legend-turned-actor LL Cool J was joined by "Accidental Racist" collaborator and Country superstar Brad Praisley this morning on ABC's "Good Morning America." The Queens, New York-meets-Glen Dale, West Virginia song duo defended their recent work, which was met by a lot of criticism on Monday (April
for its themes of racial harmony through inadvertent social miscues. The song appears on Brad's Wheelhouse album, though the duo also has a collaboration on LL's upcoming album,Authentic.
Lyrics from the song include, "If you don't judge my du-rag … I won't judge your red flag," referring to the Confederate Flag, and "If you don't judge my gold chains … I'll forget the iron chains," referring to the manacles of slavery.
LL Cool J, now a star on "CSI," explained: "[Dr.] Martin Luther King, [Jr.] says that darkness cannot drive out darkness, only light can. Hate can't drive out hate, only love can. So what we're talking about is compassion."
One of the founding stars of Def Jam Records' 1980s roster said that he accepts the criticism coming from "Accidental Racist," claiming, "Some people take exception to some of the lyrics [and] I respect that. I'm sensitive to that."
"Let's not be victims of things that happened so long ago," Brad Paisley Paisley added. "In the end, I felt like what we had on tape was something that people needed to hear." Cool J chimed in, "At the same time, let's respect it. But then after we respect it, let's also open our hearts up so we can move forward."