| | |
| --- | --- |
| Posted by Admin on March 20, 2013 at 3:50 AM | |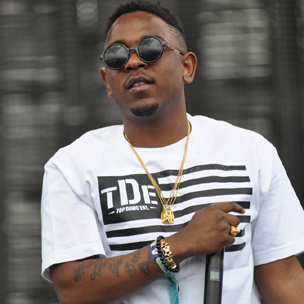 Kendrick Lamar says it took a day to craft his "B*%ch, Don't Kill My Vibe (Remix)" verse, comments on Jay-Z's verse.
For Compton rapper Kendrick Lamar it was game on once he received Jay-Z's verse for the newly-released "B*%ch, Don't Kill My Vibe (Remix)." Kendrick spoke with HOT 97 personality Funkmaster Flex Monday night and detailed the moment he knew what Hov had in store for the song lyrically.
"When I heard that thing he sent back I said to myself, 'I can't be no floozy on this motherfucker for sure'," said Kendrick, reports MTV News. "All them years of being in the studio, all them years of writing, all them years of freestyling and just being a student of the game don't mean shit if I can't live up to this track, at least by a little bit being beside a legend in it."
The TDE spitter later revealed that it took an entire day to create his "B*%ch, Don't Kill My Vibe (Remix)" verse after receiving Jay-Z's much-anticipated piece of the puzzle.
"You really can't prepare. Jay-Z came and just humbled the whole record, so you just gotta go for what you know…I was so excited it took me a day," Kendrick shared.